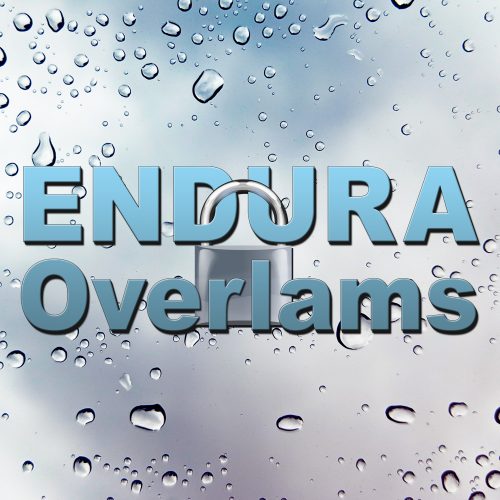 Provides a smooth, clear protective finish that rivals hydraulic press lamination
Resists water and moisture
Tamper-resistant for durable cards and identification documents
Available with UV protection for outdoor lamination applications
Strong construction reduces the possibility of delamination
Thermal laminating adhesives for all print types including digital output and HP Indigo systems
Costs less than pressure sensitive overlams. Plus, no liner scrap!
Patent Pending
Description
D&K Group's new Patent Pending Endura Overlams™ offer a durable thermal laminating solution that is completely waterproof. These tamper-resistant polyester (PET) overlams are stronger than other thermal products on the market, making them ideal for demanding applications including cards, menus, durable labels, and more.
Endura laminating films are completely water-resistant and are suitable for moist or wet environments where other thermal films fail. Compared to pressure sensitive laminating films, Endura products offer equivalent performance at a fraction of the price. Plus, the quality far exceeds that of low-grade, self wound pressure sensitive products.
Endura Overlams™ are offered in a variety of film thicknesses and finishes. Adhesives are also available for all types of prints including difficult digital output. For projects requiring up to five year outdoor durability, D&K offers versions containing UV inhibitors to help prevent fading and color shift caused by sunlight. Endura Overlams™ are made in the USA to high quality standards. These products are also FDA compliant, making them suitable for applications involving direct or indirect food contact.
Endura Overlam Video:
Endura Polyester (PET) Base Films:

Endura waterproof & tamper-resistant Polyester Overlams provide a tough, protective surface with a beautiful finish for all types of projects. Polyester is an outstanding choice for demanding applications that require high performance. Additionally, polyester offers excellent durable properties including high tensile strength, thermal stability, and tear-resistance.
This film type is available in a variety of widths and thicknesses to meet your project requirements. Endura Polyester Overlams are offered in configurations up to 10 mils thick for heavy-duty applications such as cards and hang tags. These PET Overlams stand up to frequent handling and harsh conditions where other products fall short.
Lay-Flat Polyester
D&K Group offers Endura Polyester Overlams in "mapped and matched" roll pairs for applications that must remain perfectly flat. D&K Group's special map and match process pairs up film rolls that elimate curling or "potato chipping" when used together. Lay-flat Endura Polyester Overlams are ideal for two sided products such as cards that require completely flat characteristics.
UV Polyester
Endura Overlams™ are available with added UV protection for outdoor applications. Endura UV Overlams protect against graphic fading and color shift caused by sunlight. UV protection in the base film doubles the outdoor lifespan of unprotected inks and substrates. These UV products offer up to five year outdoor durability.
Custom Endura Films
As a USA manufacturer specializing in custom adhesive coating services along with custom laminating film solutions, D&K Group can construct specialty Endura Overlams designed to meet unique project requirements. If your product must be printable, gluable/stampable, or have other specific properties, contact D&K to discuss your lamination needs.
Contact D&K for more information or to receive a sample of new Endura Overlams.

Made in the USA