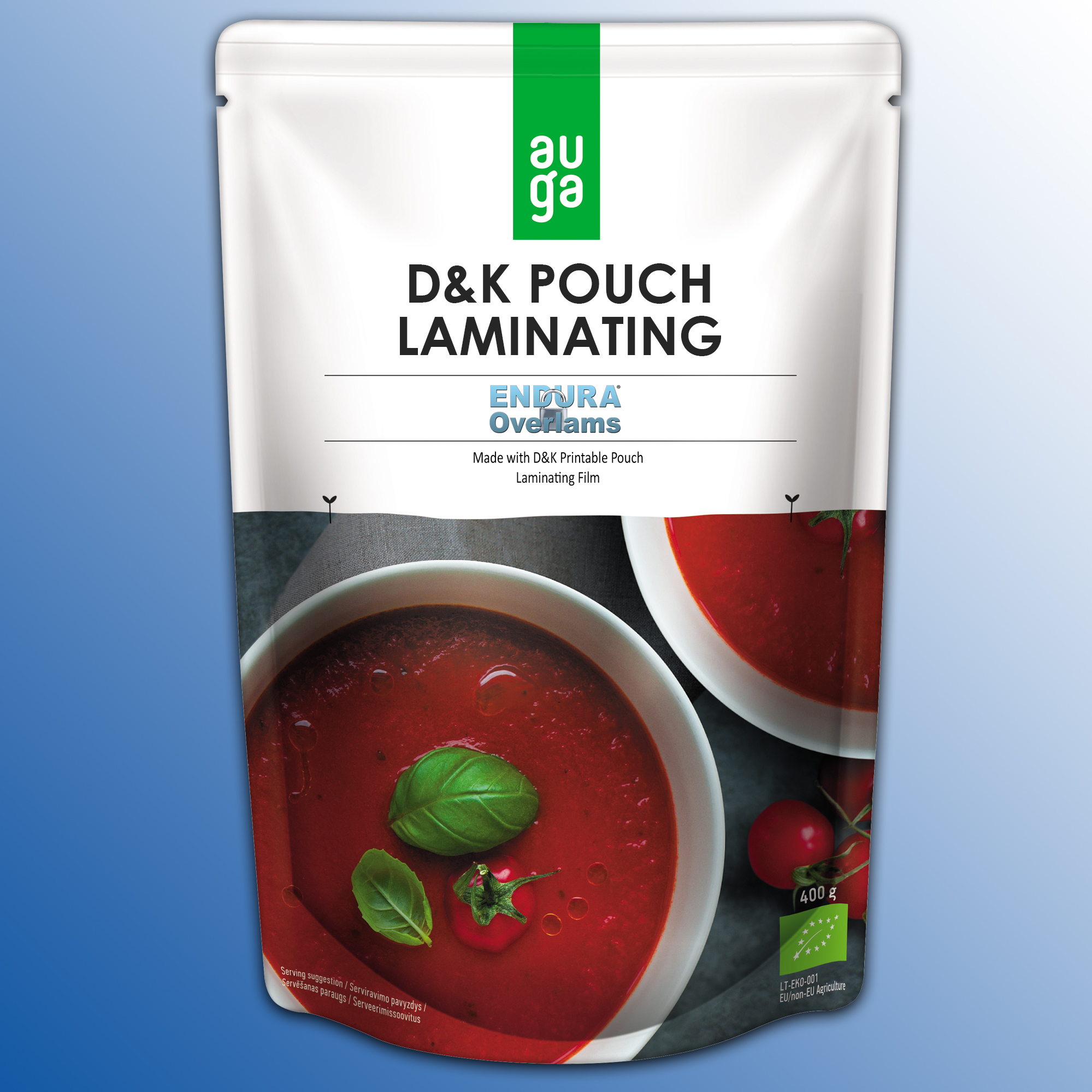 Pouches and flexible packaging are an increasingly popular application for laminating films. Pouches usually contain one or more barrier layers that are protected on the outside by a durable laminating film such as polyester (PET). The polyester layer helps create a strong barrier against moisture and oxygen while also providing rigidity and protection during shipping and handling. Additionally, polyester offers child-resistant and anti-tampering properties.
Pouches are ideal for a variety of products including food, medical items, and more. Currently, cannabis packaging is one of the largest pouch manufacturing applications, valued at over $900 million in annual sales and estimated annual growth rates of up to 30%.
D&K offers a variety of laminating films designed and evaluated for pouches and flexible packaging. D&K's copolymer adhesive laminating films are also directly printable using many modern digital printers.
The following films have been qualified for Xeikon's "fleXflow" Pouch Production Process:
–1.5 mil (standard) Polyester Gloss (PETSTDCC)
–1.5 mil (standard) Polyester Matte (PETSTDCN)
–1.5 mil (standard) Polyester Diamond Hard Velvet Matte (PETSTDCMQ)
–2 mil (1/1 mil) ENDURA OVERLAM® Polyester Gloss (PET1/1CC.E)
–3 mil Polyester Gloss (PET1/2CC)
–3 mil ENDURA OVERLAM® Polyester Gloss (PET1/2CC.E). 3 mil ENDURA OVERLAMS are waterproof, tamper-resistant, and ideal for demanding pouch applications.