Description
Keep your equipment and materials spotless with cleaning products specifically designed to work with laminators and even on mounted prints. Use a SuperStick® Roll Cleaner or the Poly-Off cleaning kit to wipe off adhesive residue from laminating rollers. D&K's Unstick™ solvent can also safely remove prints that have been mounted using pressure sensitive or heat assist adhesives.
SuperStick® Roll Cleaner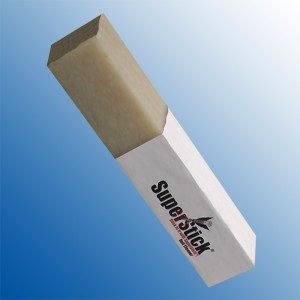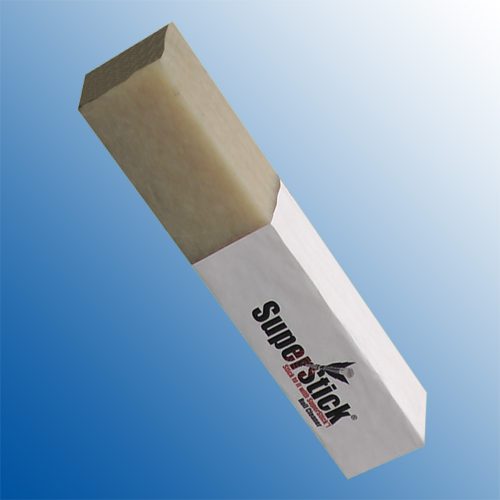 SuperStick® Roll Cleaners are designed to remove nearly any type of adhesive from silicone laminating rollers. Simply rub the roll cleaner over adhesive deposits, similar to using a pencil eraser. For best results, rollers should be warm when cleaning to assist in adhesive removal. -Part #221067
UnStik™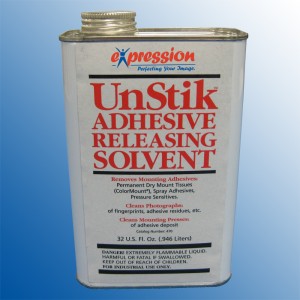 UnStik™ is a special releasing solvent used to remove artwork from pressure sensitive and heat-assist mounting adhesives. UnStik™ will not damage your paper prints or cause inks to bleed. It can also be used to clean fingerprints and adhesive residue off of artwork without any damage. -32 fl. oz bottles, -Part #470
Poly-Off Kit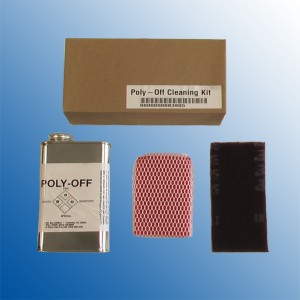 Poly-Off cleaning kits are designed to remove adhesive residue from silicone, chrome, ceramic, and most other laminating roller types. Kits contain a bottle of Poly-Off adhesive removing solvent and cleaning pads that won't scratch or damage your rollers.
WARNING! Cancer, Reproductive Harm. This product can expose you to chemicals including ethylene oxide, which is known to the State of California to cause cancer, birth defects, and other reproductive harm. For more information visit www.P65Warnings.ca.gov. -Part #221065