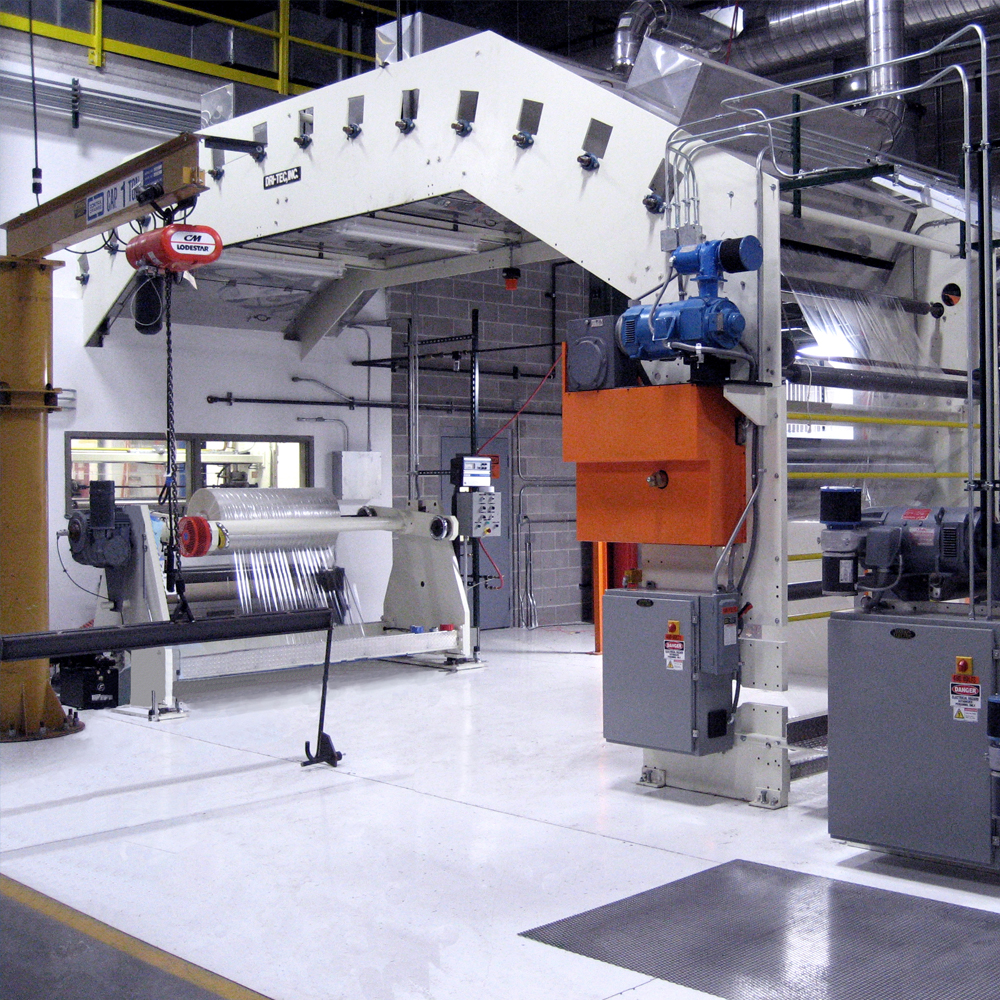 D&K offers slot die, direct gravure, and microgravure coatings up to 61" wide (coated width). In addition to aqueous and solvent coatings, D&K also provides custom thermal adhesive extrusion coating. Custom coating and toll coating solutions include:
Thermal Adhesive Extrusion Coating
Gravure & Microgravure Coating
Solvent & Aqueous Coating
Printable products
Top coats
Optically clear coatings
Scuff resistant finishes
Pattern adhesives
Transfer adhesives
Solvent, water-based, and silicone capabilities
D&K Coating Technologies also offers value-added services including salvage/rework, corona treating, sheeting, laminating, slitting, warehousing, rewinding, and more.
Our custom coating and toll coating experts can handle nearly any custom coating job regardless of the requirements. Contact us for more information or for a quote on your next custom coating/ toll coating project.