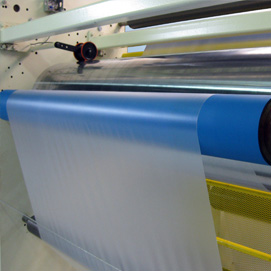 Quality Assurance
Quality Assurance (QA) testing is performed on each master roll until process capability has been demonstrated. After process capability has been confirmed (typically after 30 master rolls), QA testing is performed on every third master roll.
Roll Properties
Rolls are tested for adhesive and other physical properties including peel (20 minute dwell), shear, residual solvents, thickness, gloss, and more. Each roll includes a roll report along with a defect map in the packing list.
Analysis & Reporting
A certificate of analysis along with a yield/material inventory report will be available within seven days of a coating run. D&K Coating Technologies retains three cross-web samples from the end of each roll and stores these for two years.
Technical Data Sheets
Once a sufficient history has been developed, our engineers can work with QA departments to develop a Product Specification Sheet or Technical Data Sheet (TDS).